Nadia Knox and the Eye of Zinnia (Hardcover)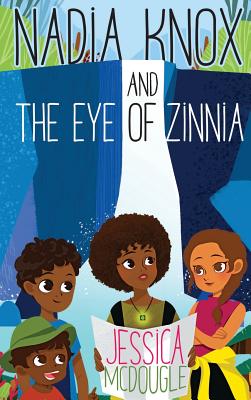 $16.99
Usually Ships in 1-5 Days
Description
---
Nadia Knox knows all about secrets, but nothing has prepared her for what the Eye of Zinnia will reveal
For as long as she can remember, Nadia and her younger brother, Chris, have been tagging along with their parents as they travel the world searching for the untold stories of ancient societies. This summer is different, though. This summer, her parents and their research partners, Mr. and Mrs. Haynes, are angling to win the world-famous F.I.S.H. Prize for Finding Inaccuracies in Science and History. With competition fierce and only a few months left until the finalists are chosen, it'll take the whole team to uncover something truly remarkable: the Kamju, a civilization hidden deep in the wilds of Uganda. Some people believe the Kamju, known for their powerful magic, are not real. Nadia's parents think they can find them.
Nadia knows how important this discovery could be to her parents, but she can't shake the feeling that something is wrong. After all, wouldn't there be more than legends and whispers if the Kamju actually wanted to be found? And why are her parents being so secretive about their plans--if they find the Kamju, what happens next?
Things go from weird to worse when they meet their mysterious new tour guide, Bantu. Nadia just knows that he's hiding secrets of his own, and she's determined to find out what they are.