Undertow: A Graphic Novel (Hardcover)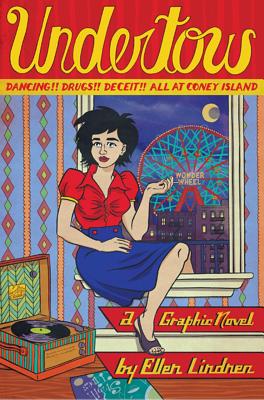 Email orders@wordupbooks.com for price.
Special Order - Please contact us for availability: orders@wordupbooks.com.
Description
---
DANCING DRUGS DECEIT ALL AT CONEY ISLAND Set amidst the chaos of a summer weekend at Coney Island, Undertow tells the story of Rhonda, a girl suddenly overwhelmed by events beyond her control. Her mother's alcoholism, her best friend's death...and now a social worker who's intent on making it all better. Only her brother seems to understand what she's going through, but even he doesn't think much of her plan to escape it all by finding a career. A story of finding your way in life and deciding who you are, Undertow takes the reader on a tour of a side of the 1950's that didn't make it into the romance comics: heroin, sex, and hopelessness, with a dash of nightclub dancing and swimming after curfew.