The Voyage Out (Paperback)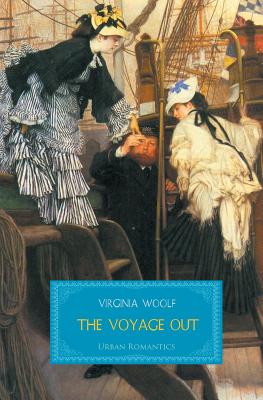 $22.99
Usually Ships in 1-5 Days
Staff Reviews
---
" Virginia Woolf's first novel; I love this book because of the unexpected adventure of watching a young, enthusiastic and perceptive British woman take a voyage to South America with a bunch of interesting characters (including Clarissa Dalloway, who later would get her own novel). You meet the Americas as though for the first time, in all their wild beauty. And Virginia W's politics are straightforwardly anti-imperialist to boot (the novel was published in 1915, in the US in 1920!). This book *does* pull some punches -- supposedly critics told her to take some things out -- so, if you want more tart Woolfian political critique of colonialism, and homosexuality and women's suffrage, go look for the "reconstructed" 1912 early version of the novel, which was originally titled Melymbrosia, reassembled by Louise DeSalvo (Cleis Press 2002)."
Word Up Volunteer - Jeri
— From
Volunteer Picks
Description
---
Rachel Vinrace embarks for South America on her father's ship and is launched on a course of self-discovery in a kind of modern mythical voyage. The mismatched jumble of passengers provide Woolf with an opportunity to satirise Edwardian life. The novel introduces Clarissa Dalloway, the central character of Woolf's later novel, Mrs. Dalloway. The work is distinguished by its innovative narrative style and the focus on feminine consciousness and sexuality.
Virginia Woolf, an English writer, one of the foremost modernist literary figures of the twentieth century. Woolf was a significant figure in London literary society and a member of the Bloomsbury Group, an enormously influential gathering of English writers, intellectuals, philosophers and artists. Their works and views deeply influenced literature, aesthetics, criticism, economics, and modern values and attitudes.