The Quest to Digest (Paperback)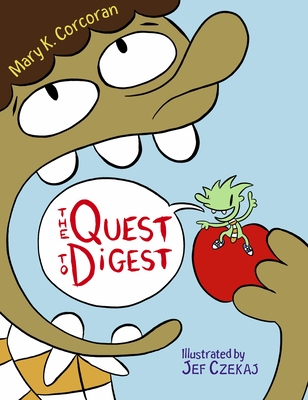 Email orders@wordupbooks.com for price.
Special Order - Please contact us for availability: orders@wordupbooks.com.
Description
---
A playful picture book that introduces STEAM readers to the science of the human digestive system. Humorous text and colorful illustrations follow an apple's journey at each stage of digestion through the human body. Discover why mucus is so important to your body and how food particles are absorbed by the small intestine and turned into energy. Readers will also learn why we burp, vomit, and pass gas. Backmatter includes a full glossary of definitions and pronunciation of the various terms used that will help broaden vocabulary and general understanding. Curious readers will delight in identifying terms and learning basic concepts in this fun and funny introduction to  nutritional science.
About the Author
---
Mary Corcoran writes a science column for kids, which appears in The Redding Pilot. She is the author of THE QUEST TO DIGEST and THE CIRCULATORY STORY. Mary lives in Redding, Connecticut.