Oshun's Daughters: The Search for Womanhood in the Americas (Paperback)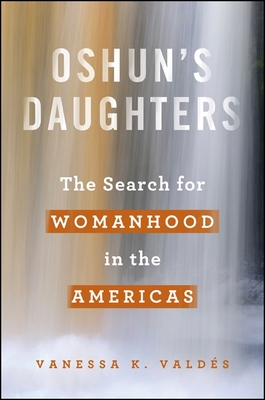 Email orders@wordupbooks.com for price.
Special Order - Please contact us for availability: orders@wordupbooks.com.
Description
---
Finalist for the 2015 Albert J. Raboteau Prize for the Best Book in Africana Religions presented by the Journal of Africana Religions Oshun's Daughters examines representations of African diasporic religions from novels and poems written by women in the United States, the Spanish Caribbean, and Brazil. In spite of differences in age, language, and nationality, these women writers all turn to variations of traditional Yoruba religion (Santer a/Regla de Ocha and Candombl ) as a source of inspiration for creating portraits of womanhood. Within these religious systems, binaries that dominate European thought--man/woman, mind/body, light/dark, good/evil--do not function in the same way, as the emphasis is not on extremes but on balancing or reconciling these radical differences. Involvement with these African diasporic religions thus provides alternative models of womanhood that differ substantially from those found in dominant Western patriarchal culture, namely, that of virgin, asexual wife/mother, and whore. Instead we find images of the sexual woman, who enjoys her body without any sense of shame; the mother, who nurtures her children without sacrificing herself; and the warrior woman, who actively resists demands that she conform to one-dimensional stereotypes of womanhood.