Black Behind the Ears: Dominican Racial Identity from Museums to Beauty Shops (Paperback)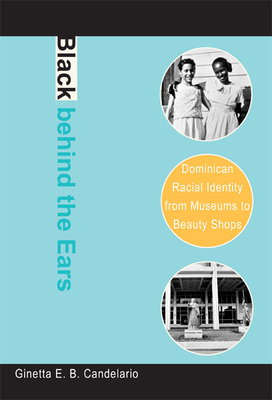 $28.95
Usually Ships in 1-5 Days
Description
---
Black behind the Ears
is an innovative historical and ethnographic examination of Dominican identity formation in the Dominican Republic and the United States. For much of the Dominican Republic's history, the national body has been defined as "not black," even as black ancestry has been grudgingly acknowledged. Rejecting simplistic explanations, Ginetta E. B. Candelario suggests that it is not a desire for whiteness that guides Dominican identity discourses and displays. Instead, it is an ideal norm of what it means to be both indigenous to the Republic (
indios
) and "Hispanic." Both indigeneity and Hispanicity have operated as vehicles for asserting Dominican sovereignty in the context of the historically triangulated dynamics of Spanish colonialism, Haitian unification efforts, and U.S. imperialism. Candelario shows how the legacy of that history is manifest in contemporary Dominican identity discourses and displays, whether in the national historiography, the national museum's exhibits, or ideas about women's beauty. Dominican beauty culture is crucial to efforts to identify as "indios" because, as an easily altered bodily feature, hair texture trumps skin color, facial features, and ancestry in defining Dominicans as indios.
Candelario draws on her participant observation in a Dominican beauty shop in Washington Heights, a New York City neighborhood with the oldest and largest Dominican community outside the Republic, and on interviews with Dominicans in New York City, Washington, D.C., and Santo Domingo. She also analyzes museum archives and displays in the Museo del Hombre Dominicano and the Smithsonian Institution as well as nineteenth- and early-twentieth-century European and American travel narratives.
About the Author
---
Ginetta E. B. Candelario is Associate Professor of Sociology and Latin American and Latina/o Studies at Smith College.