Soledad (Paperback)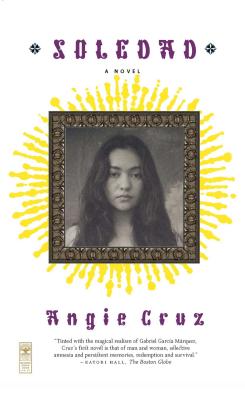 $16.95
Usually Ships in 1-5 Days
Description
---
At eighteen, Soledad couldn't get away fast enough from her contentious family with their endless tragedies and petty fights. Two years later, she's an art student at Cooper Union with a gallery job and a hip East Village walk-up. But when T a Gorda calls with the news that Soledad's mother has lapsed into an emotional coma, she insists that Soledad's return is the only cure. Fighting the memories of open hydrants, leering men, and slick-skinned teen girls with raunchy mouths and snapping gum, Soledad moves home to West 164th Street. As she tries to tame her cousin Flaca's raucous behavior and to resist falling for Richie -- a soulful, intense man from the neighborhood -- she also faces the greatest challenge of her life: confronting the ghosts from her mother's past and salvaging their damaged relationship.
Evocative and wise, Soledad is a wondrous story of culture and chaos, family and integrity, myth and mysticism, from a Latina literary light.
Praise For…
---
Katori Hall
The Boston Globe

Tinted with the magical realism of Gabriel García Márquez, Cruz's first novel is that of man and woman, selective amnesia and persistent memories, redemption and survival.


Dodie Bellamy
San Francisco Chronicle

A vivid, breathing cityscape teeming with raw beauty, danger, and magic.


Mark Rozzo
Los Angeles Times

Nobody's ever really given us such a revealing look at New York's Dominican population before...Cruz, in this determinedly real yet often magical novel, offers canny insights into family life.