The God Particle: If the Universe Is the Answer, What Is the Question? (Paperback)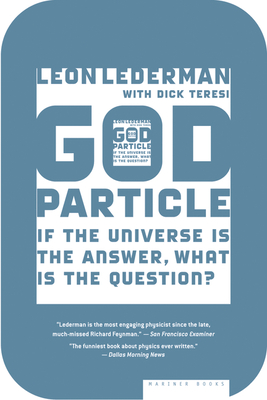 $18.99
Usually Ships in 1-5 Days
Description
---
A fascinating tour of particle physics from Nobel Prize winner Leon Lederman.
At the root of particle physics is an invincible sense of curiosity. Leon Lederman embraces this spirit of inquiry as he moves from the Greeks' earliest scientific observations to Einstein and beyond to chart this unique arm of scientific study. His survey concludes with the Higgs boson, nicknamed the God Particle, which scientists hypothesize will help unlock the last secrets of the subatomic universe, quarks and all—it's the dogged pursuit of this almost mystical entity that inspires Lederman's witty and accessible history.
About the Author
---
Leon Lederman, Ph.D., a 1988 Nobel laureate in physics, is director emeritus of the Fermi National Accelerator Laboratory, the Pritzker Professor of Science at the Illinois Institute of Technology, and a resident scholar at the Illinois Mathematics and Science Academy. Among the many awards he has received for his contributions to science are the Wolf Prize and the Enrico Fermi Award.