The Ch'i-lin Purse: A Collection of Ancient Chinese Stories (Paperback)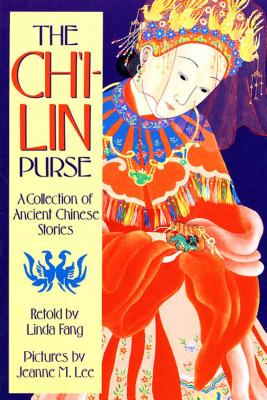 $8.99
Usually Ships in 1-5 Days
Description
---
A Storytelling World magazine award winner, a delightful collection for children as well as adults.

In turns funny, poignant, and wise, these nine lively stories are peopled with an array of unusual characters, including a young woman raised as a boy who is then faced with the complicated business of marriage; a carp-fish spirit who changes herself into a young woman for love's sake; a Miracle Doctor who can cure all illnesses except one; and a shopkeeper who learns the hard way the true meaning of justice.
About the Author
---
Linda Fang
is a storyteller and educator who specializes in bringing Chinese tales to American audiences. She was instrumental in establishing Washington, D.C.'s Telling Moments Theater for live storytelling. Fang grew up in Shanghai, China, and now makes her home in the United States.
Jeanne M. Lee is the author and illustrator of many books, including The Song of Mu Lan and I Once Was a Monkey: Stories Buddha Told. She lives in Massachusetts.
Praise For…
---
"Reading The Ch'i-lin Purse is like holding a wondrous jewel in the palm of your hand." —Jay O'Callahan, storyteller

"Filled with warmth, kindness, and the true human spirit. Everyone will be touched by the characters of these stories." —Voice of Youth Advocates

"A professional storyteller, Fang uses the tales she heard, read, and loved as a child in Shanghai. Now she has written down nine of those stories whose origins are legends, novels, and operas hundreds of years old. Dramatic, humorous, and touching by turns, the stories often concern difficulties overcome by characters who are kind or clever, or both...A fine, flavorful collection." —Starred, Booklist