Dialogues in Public Art (Paperback)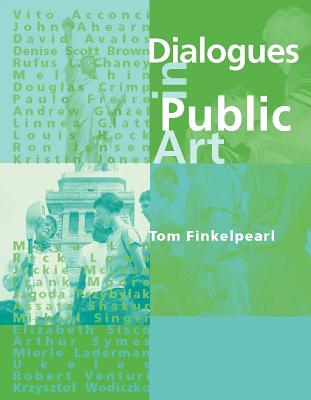 Email orders@wordupbooks.com for price.
Description
---
Interviews with the artists who create public art and the people whose lives are changed by it.
By the 1990s, public art had evolved far beyond the lonely monument on an open plaza. Now public artists might design the entire plaza, create an event to alter the social dynamics of an urban environment, or help to reconstruct a neighborhood. Dialogues in Public Art presents a rich blend of interviews with the people who create and experience public art--from an artist who mounted three bronze sculptures in the South Bronx to the bureaucrat who led the fight to have them removed; from an artist who describes his work as a cancer on architecture to a pair of architects who might agree with him; from an artist who formed a coalition to convert twenty-two derelict row houses into an art center/community revitalization project to a young woman who got her life back on track while living in one of the converted houses. The twenty interviews are divided into four parts: Controversies in Public Art, Experiments in Public Art as Architecture and Urban Planning, Dialogues on Dialogue-Based Public Art Projects, and Public Art for Public Health. Tom Finkelpearl's introductory essay provides a concise overview of changing attitudes toward the city as the site of public art.
Interviewees: Vito Acconci, John Ahearn, David Avalos, Rufus L. Chaney, Mel Chin, Douglas Crimp, Paulo Freire, Andrew Ginzel, Linnea Glatt, Louis Hock, Ron Jensen, Kristin Jones, Maya Lin, Rick Lowe, Jackie McLean, Frank Moore, Jagoda Przybylak, Denise Scott Brown, Assata Shakur, Michael Singer, Elizabeth Sisco, Arthur Symes, Mierle Laderman Ukeles, Robert Venturi, Krzysztof Wodiczko
About the Author
---
Tom Finkelpearl is Program Director of PS 1 Contemporary Art Center in New York City. From 1990 to 1996, he was Director of New York City's Percent for Art Program.