Geographies of Home (Paperback)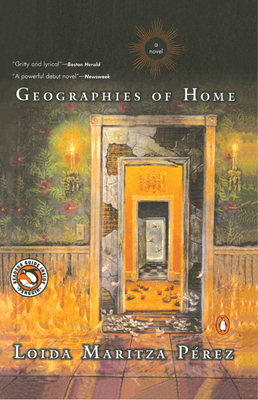 Email orders@wordupbooks.com for price.
Description
---
After leaving the college she'd attended to escape her religiously conservative parents, Iliana, a first-generation Dominican-American woman, returns home to Brooklyn to find that her family is falling apart: one sister is careening toward mental collapse, another sister is living in a decrepit building with her abusive husband and three children, and a third sister has simply disappeared. In this dislocating urban environment Iliana reluctantly confronts the anger and desperation that seem to seep through every crack of her family's small house, and experiences all the contradictions, superstitions, joys, and pains that come from a life caught between two cultures. In this magnificent debut novel, filled with graceful prose and searing detail, Loida Maritza Pérez offers a penetrating portrait of the American immigrant experience as she explores the true meanings of identity, family--and home.
About the Author
---
Loida Maritza Perez was born in the Dominican Republic in 1963. She lives in New York City.